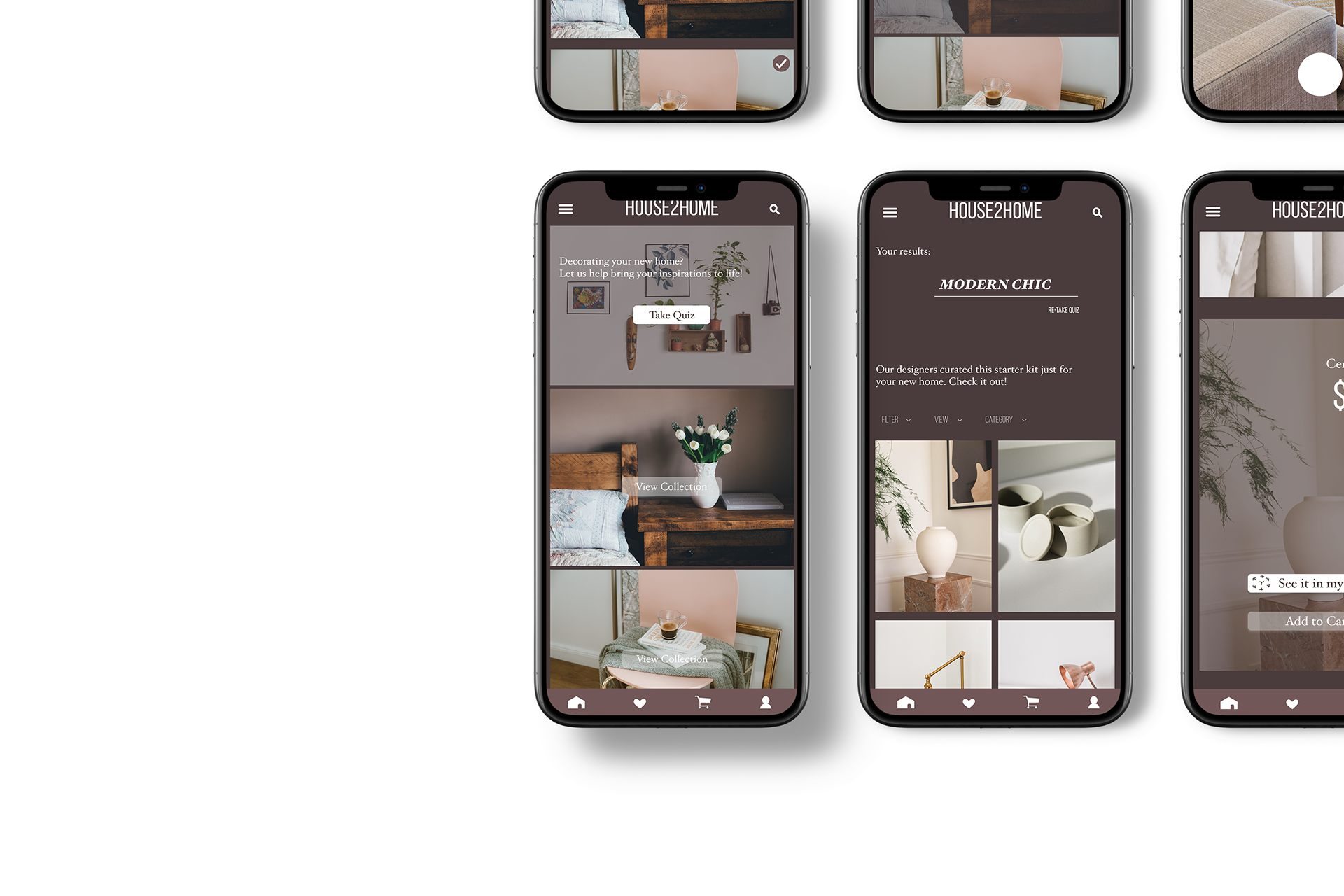 MOBILE APPLICATION
UX Designer  ▪️  Modified GV's Design Sprint  ▪️  Sketch, InVision
House2Home offers a unique service where design experts curate a starter decor kit to solve the frustration and insecurities of "non-creative" individuals. The high-level goal is to make their space look like their Pinterest boards and interior design quality. The project goal is to understand the problem and learn what targets to create for high-fidelity prototypes.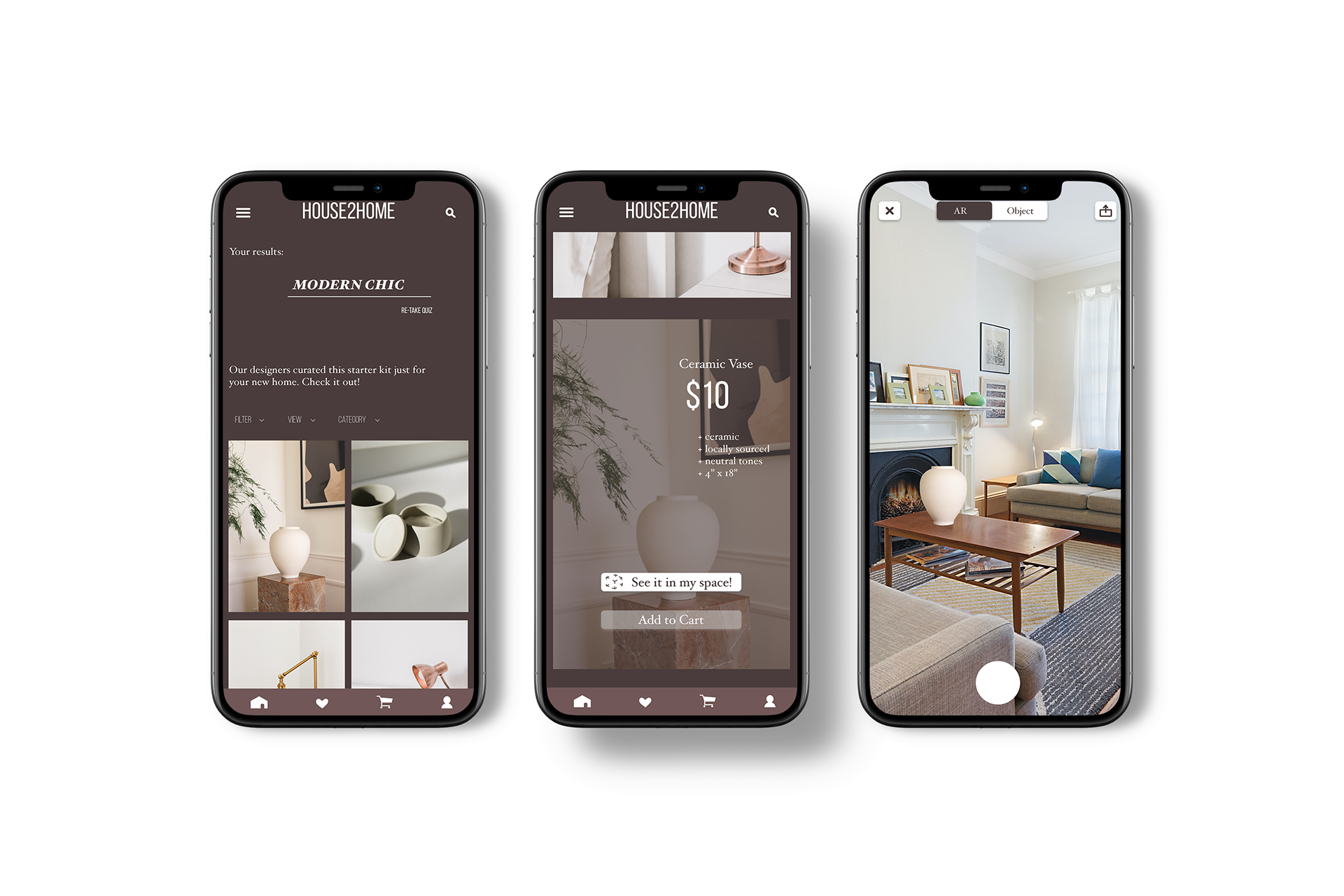 People living on their own for the first time, find it difficult to decorate their new space. This is mainly due to smaller budgets and not knowing how to bring their inspirations to life. When homeowners purchased items in the past, items were often too big or felt "random" in their space.
User Pain Points:
1. Budget
2. Measurements
3. Aesthetics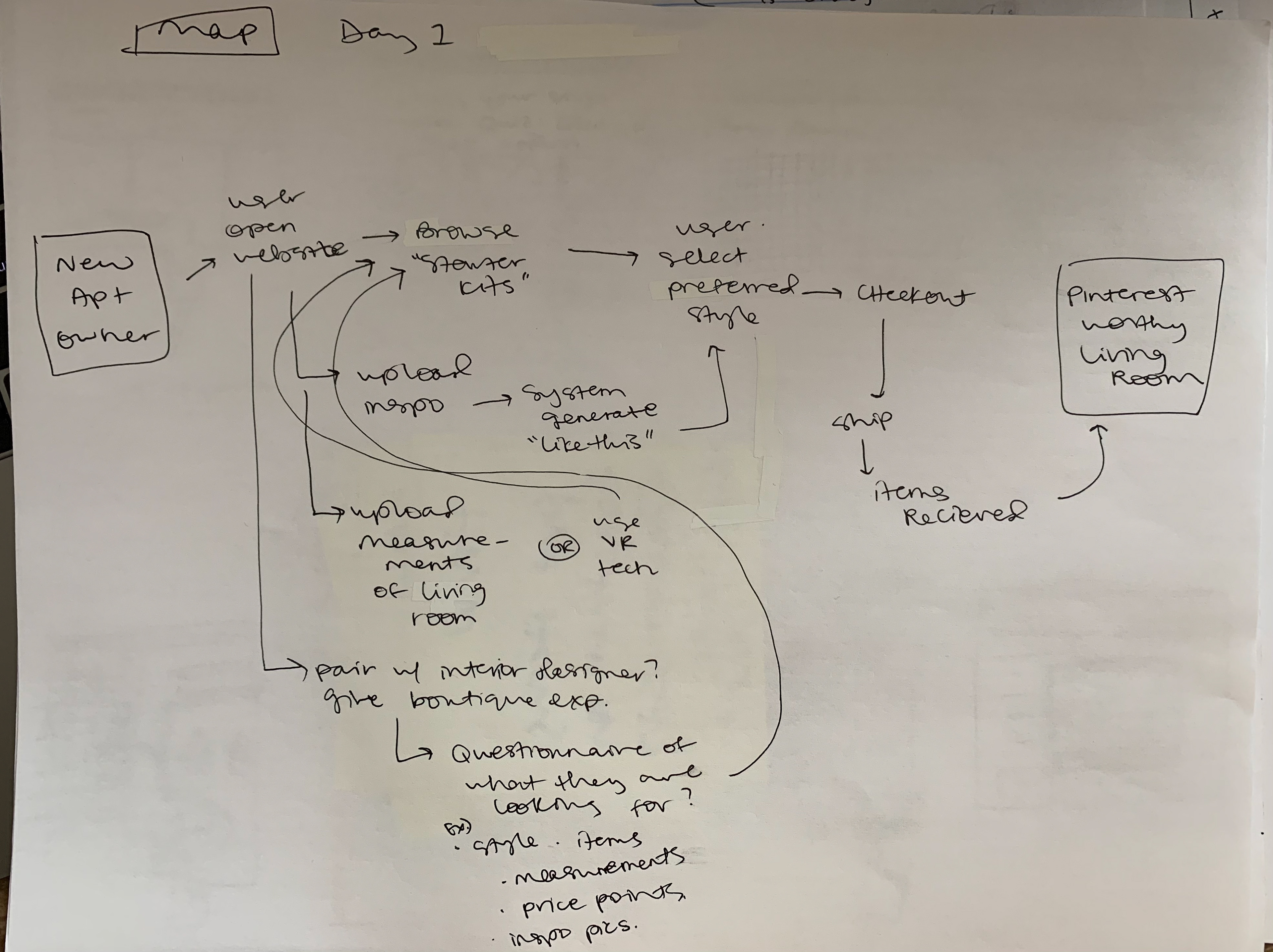 Modified GV's Design Sprint
The approach that I took was a modified version of GV's Design Sprint. The first day consisted of understanding user research and the business goals. After listening to the user feedbacks, I developed user stories on post-it notes in HMW format. Then I mapped out the user's journey to see if there were any pain points or crucial tasks that I may have missed. After establishing the critical tasks, I set out to research other solution ideas in the industry. It was at this phase where I created low-fi wireframes and the prototype to be tested. 
​​​​​​​
My goal in usability testing is to learn what features are usable and what steps are missing. This is especially important to understand because I am a solo team, there are maybe steps that I've overlooked. When conducting the tests, all five of the participants did not know much about AR. One participant revealed when she goes shopping for decor items or just household items, she takes a picture of her space then brings it to the store for experts to "photoshop" their items in. This way she can visually see how everything comes together.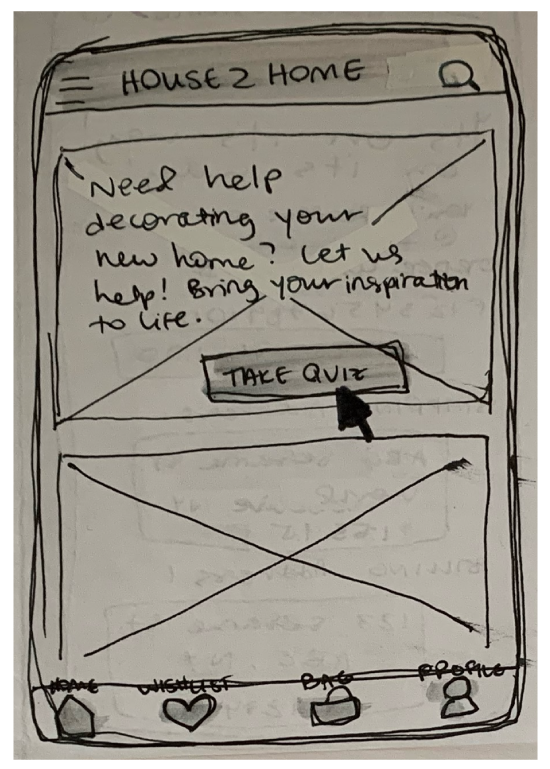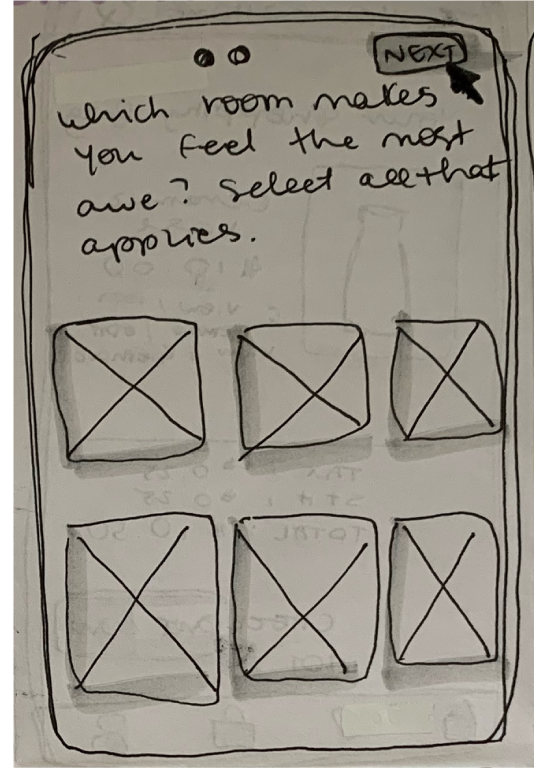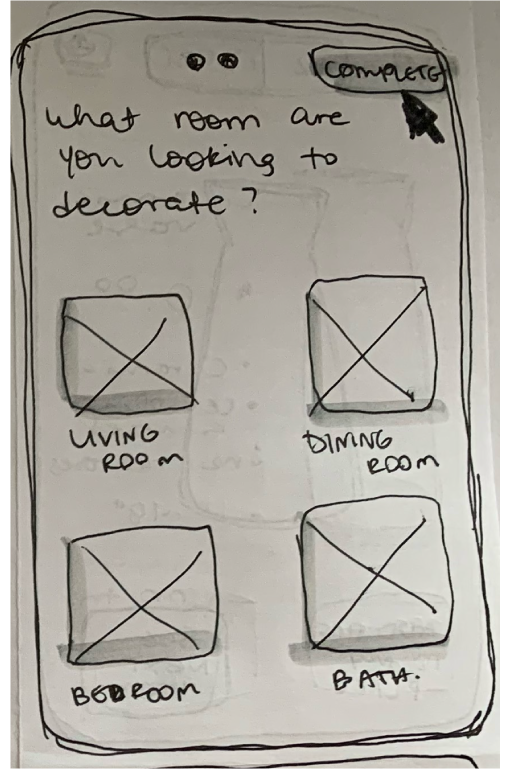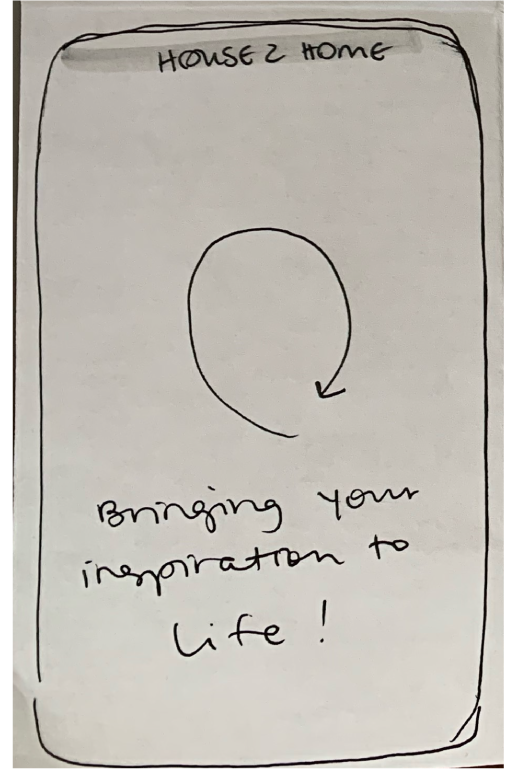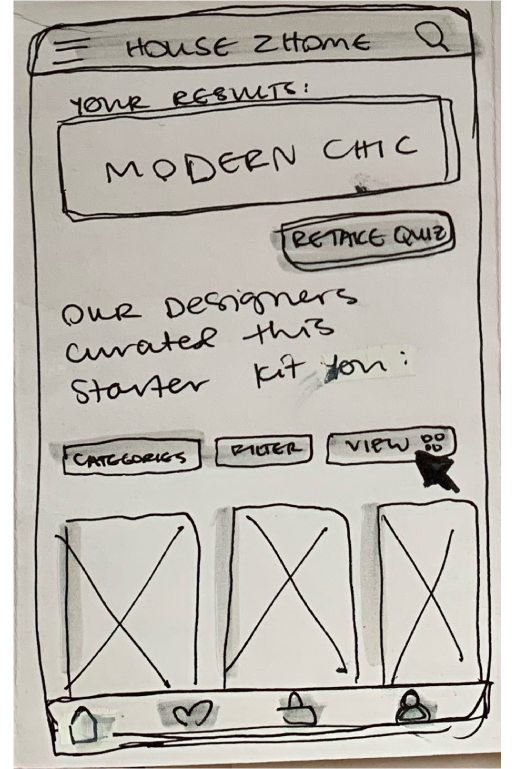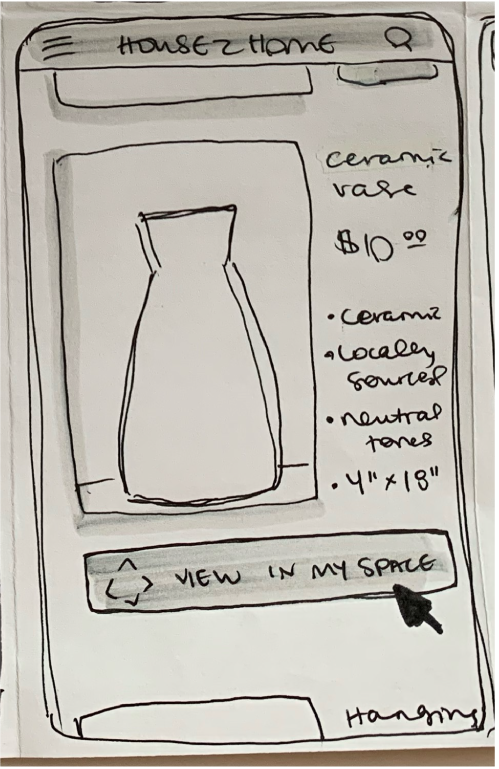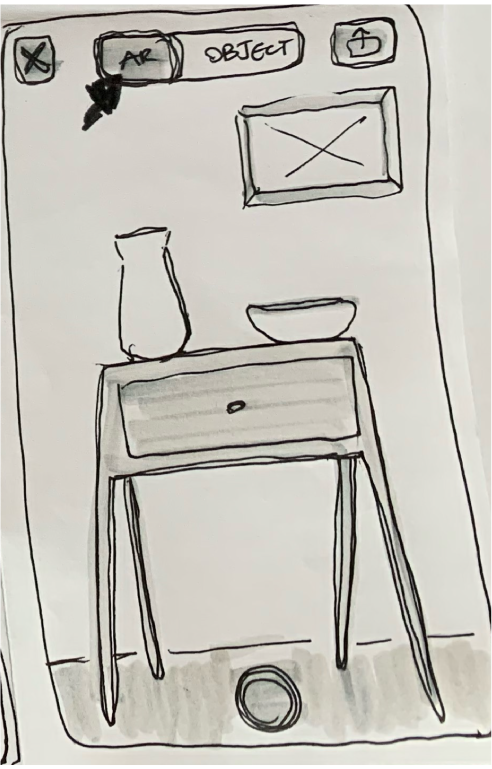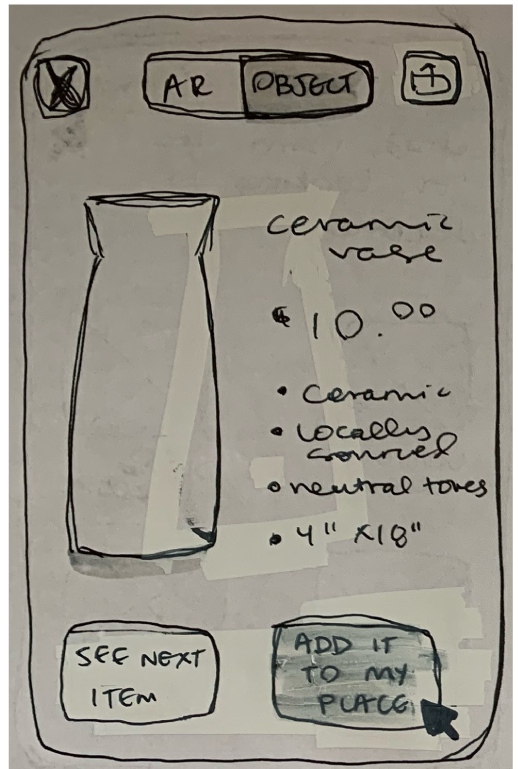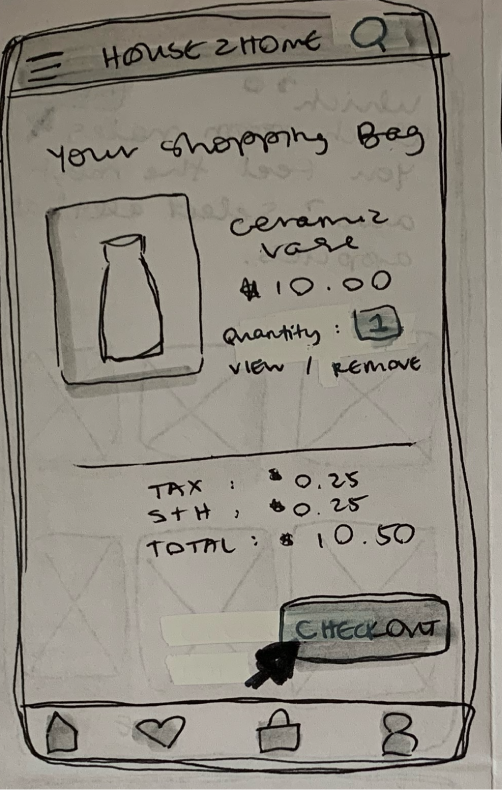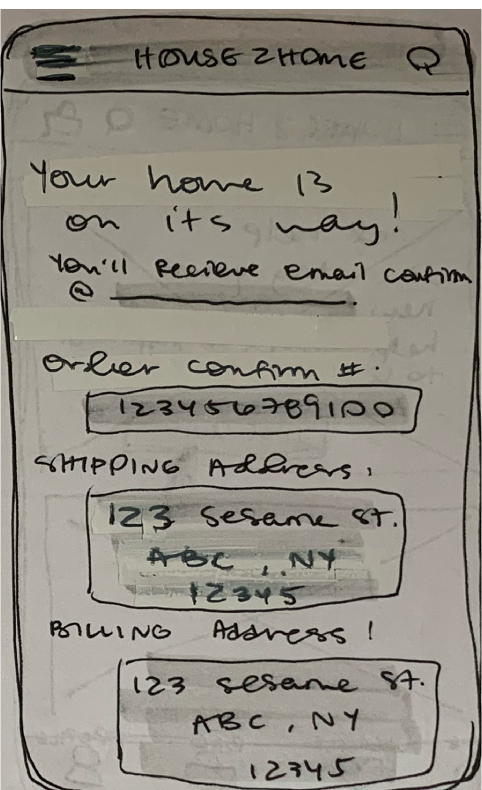 I adopted a modified version of GV's Design Sprint. After understanding the scope of the problem and the business goals, I determined the solution is centered around giving expert advice so that the customer will have confidence in purchasing the curated pieces. The two biggest factors were (1) obtaining customers' information so that the expert can understand their needs and wants, and
(2) showing the objects in the customer's home. 
After reviewing the solution ideas, I came across Augmented Reality (AR). The technology allowed for an object to be proportionally placed in any given surrounding detected on a mobile camera. This approach made the most sense because the items being sold are small decor accents. It would have been too much work to have customers input all the measurements in their homes into the system. AR allowed the ability to capture what is already in the space without all the hassle. I also developed a quick quiz for customers to fill out. The customer would have to select images that they like and the system will be able to recognize the style and "feel" to generate a collection that would match.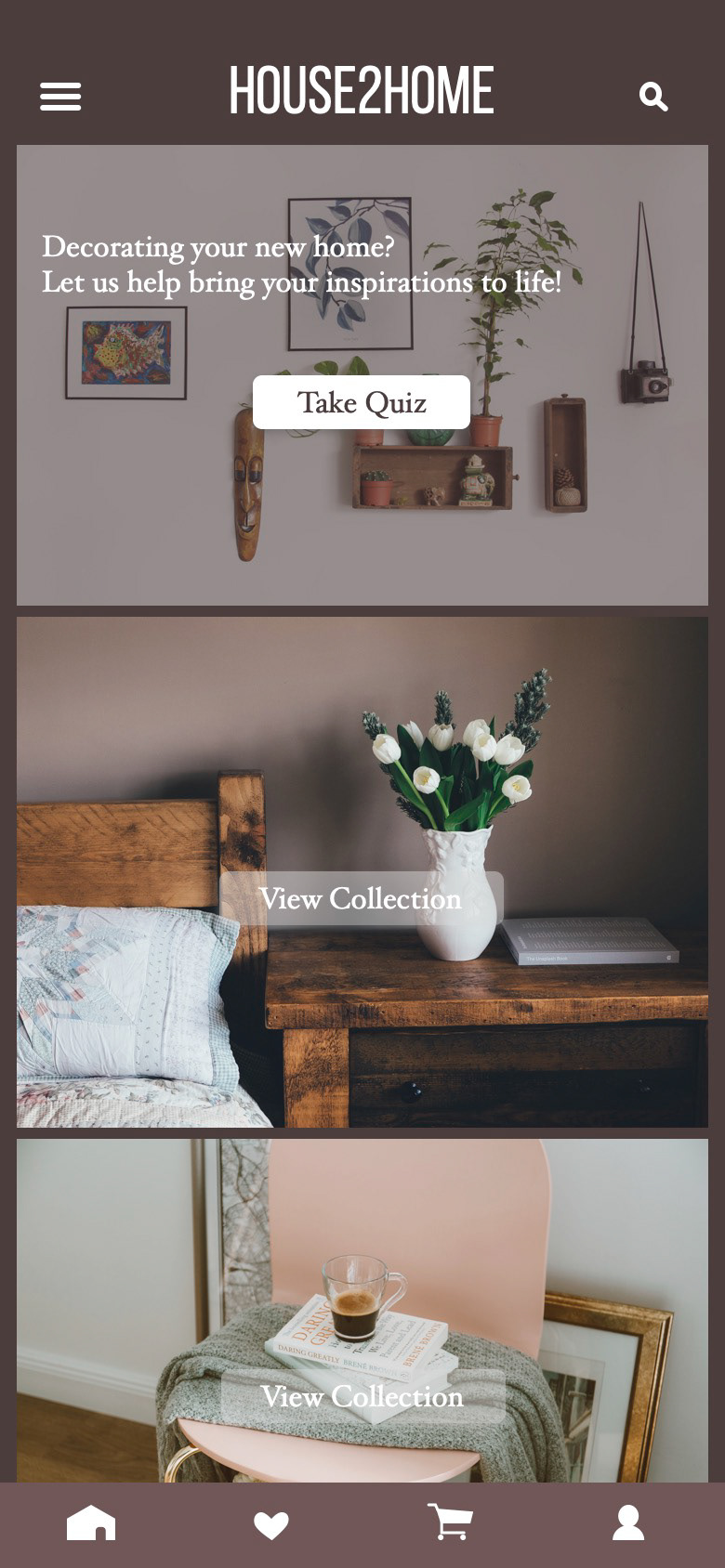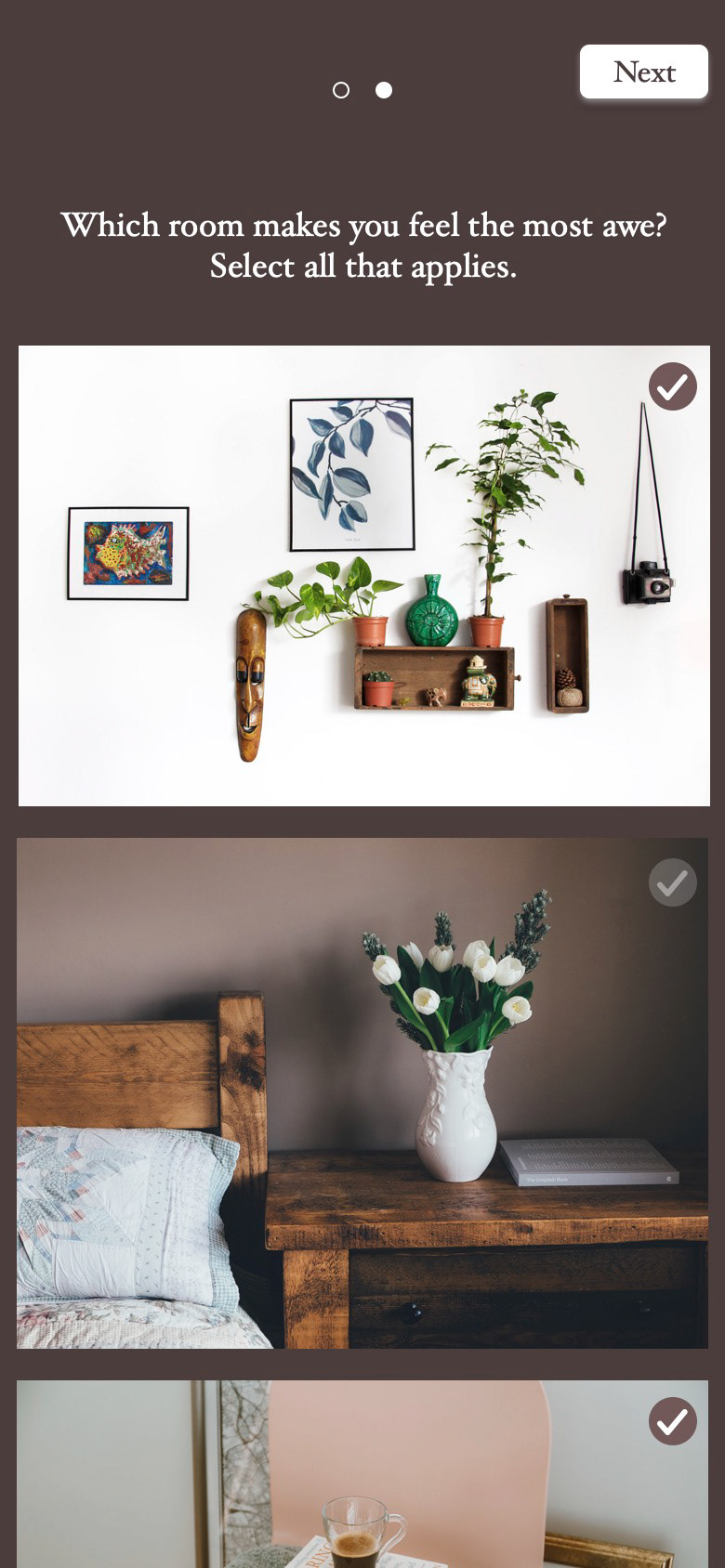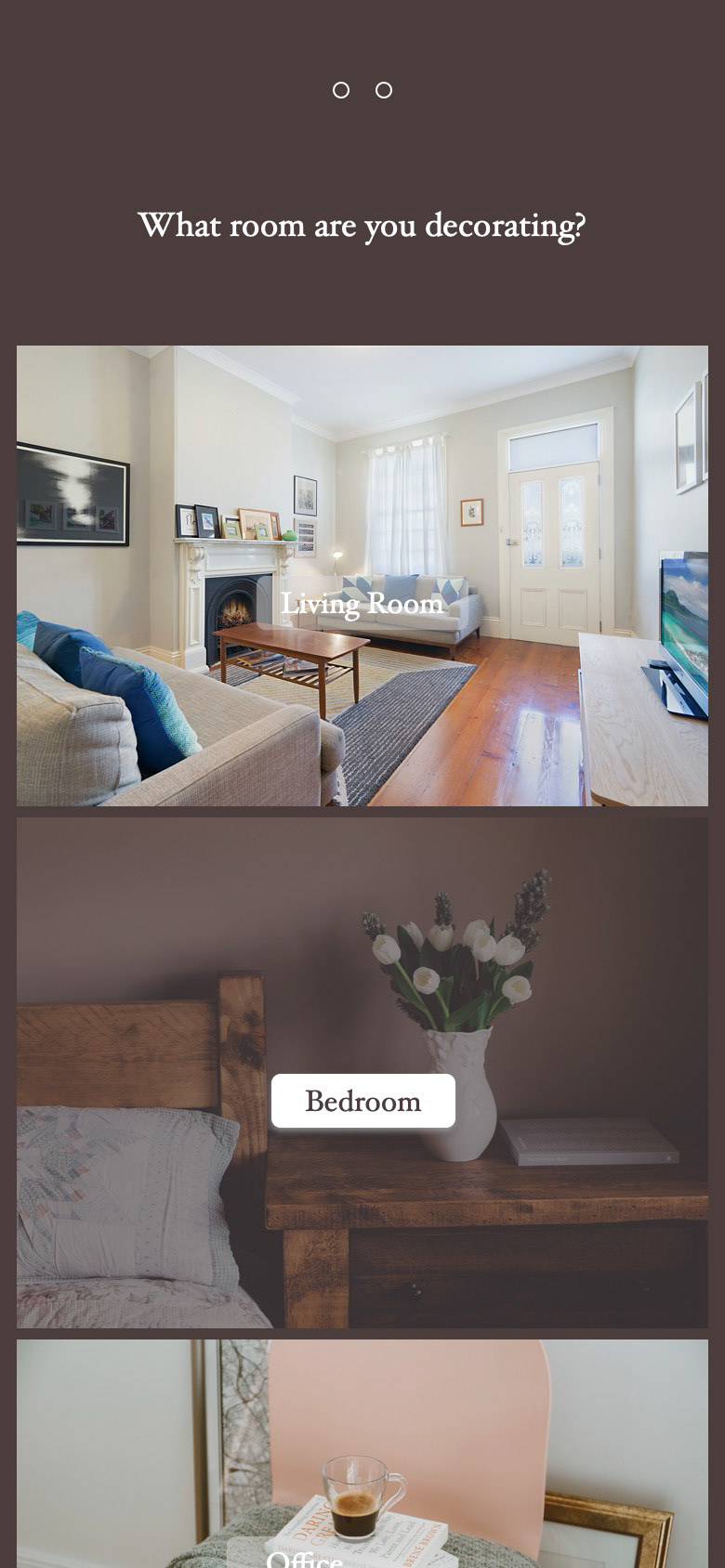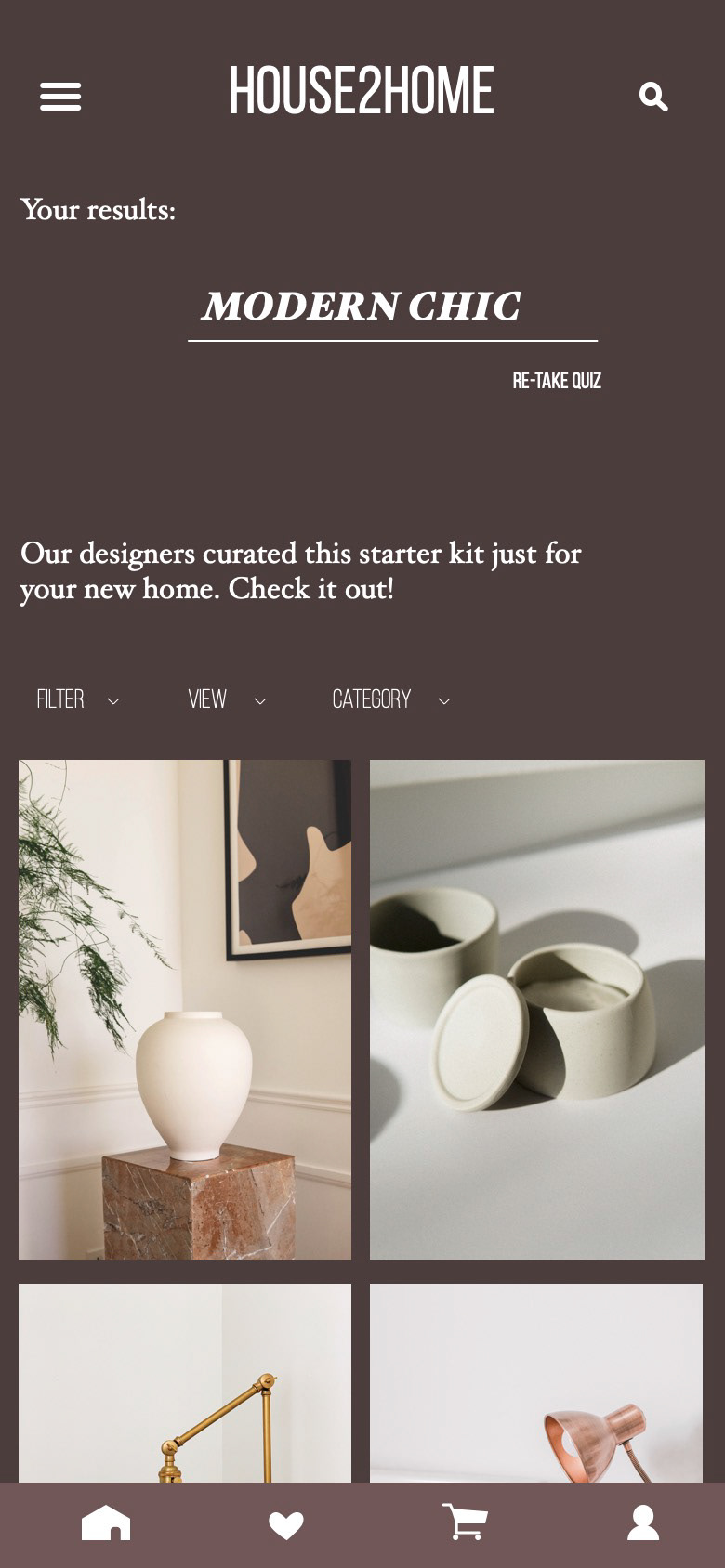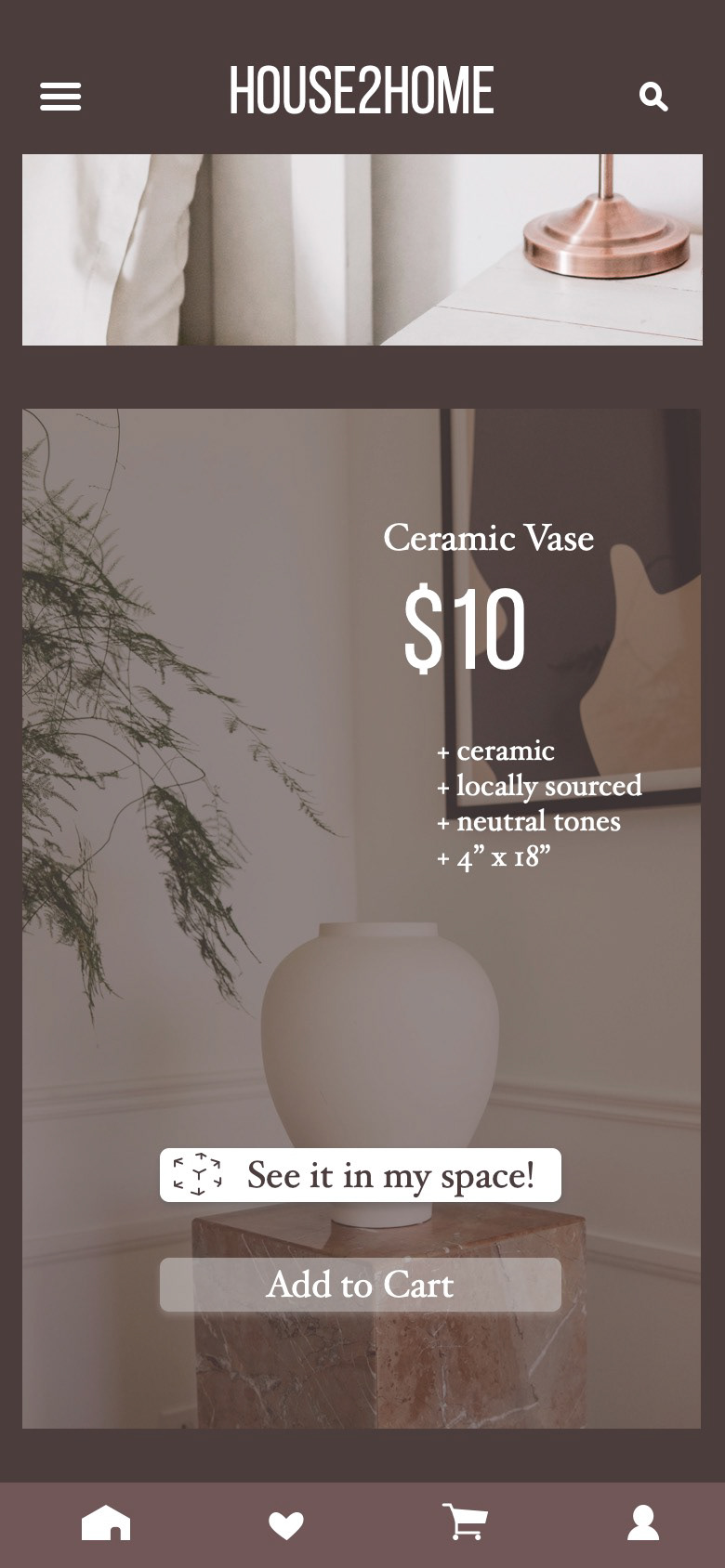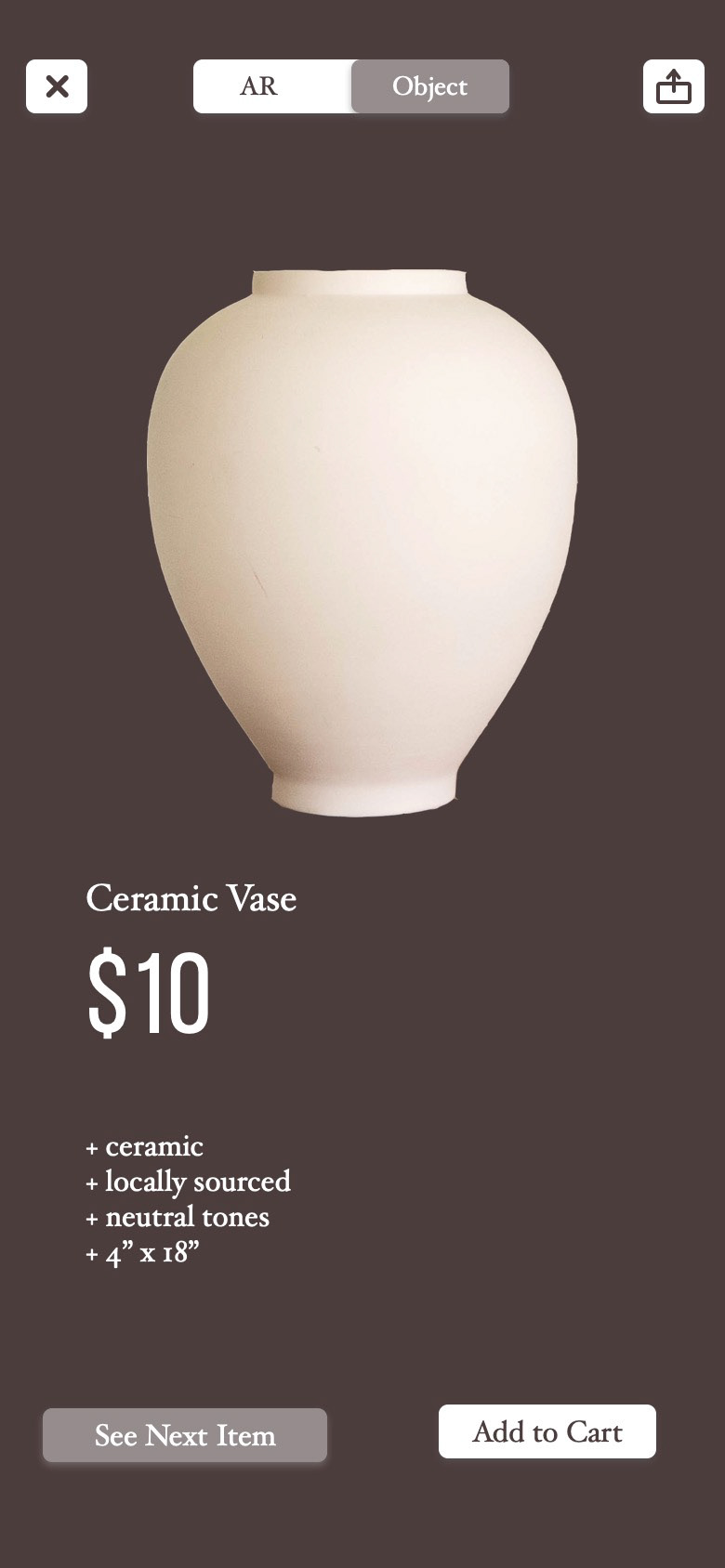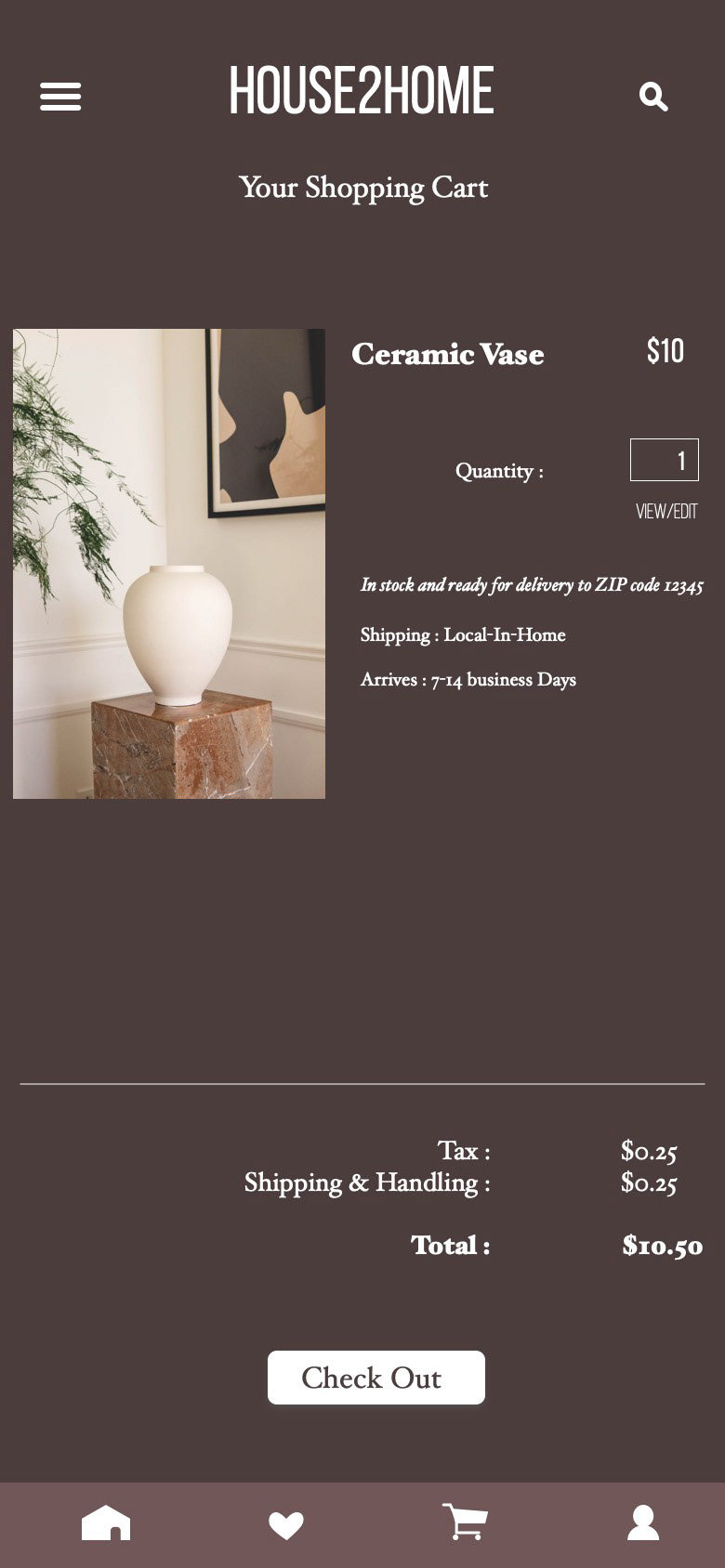 Prototype not as complete as I had thought
I realized that the screens I created were not as complete as I thought it was. It wasn't until the last participant that I finally noticed watching them repeatedly want to scroll further down the screen to view the rest of the images. Moving forward, I would take more time to create the prototype in its completeness versus cutting off visuals at just what you see without scrolling. 
Missing details in final product and service
Also, the prototype did not showcase "multiple items" as stated in the starter kit. One participant mentioned whether or not she would be able to see items together which made me reflect on the company's goals. I was so focused on creating a personalized experience and making sure items were within a small price range that I overlooked the business goals. Moving forward, I would add features that will allow some sort of collage with pictures or if AR allows it, a "drop" and "scan" action so customers can view it all together in AR mode. 
After the tests, I also realized that the participants did not quite fit the criteria of the persona. Most of the participants were in their mid-to-late 20's and had already owned a home. Even as I tried to paint an imaginary situation, their frustrations reflected as experienced homeowners which are opposite of the persona. If I was to redo this, I would specify a younger group of people (18-25 years old) and define the target customers as "first time living alone".